The 77th Artillery Association was born through the efforts of Robert E. (Bob) Bosma. Bob, known as "Doc" to his many friends, Bosma served as a medic in Charlie Battery, 1/77th FA with the First Cavalry Division in Vietnam in 1968 where he received an Army Commendation medal with "V" device for his actions on LZ Ross on 3 January and was awarded a Purple Heart in a separate action. He returned to Headquarters Battery, 1/77th FA with the First Cav at Ft. Hood in 1973 as the Medical section NCOIC. Doc Bosma is an inductee of the Honorable Order of Saint Barbara and has had part of his Vietnam experience published in the book, "Combat Medic".

In 1987, Doc traveled from Missouri to Killeen, Tx. to attend a First Cavalry Division Association reunion. He was disappointed to find only one other Vietnam era 77th Artillery veteran signed in. Doc's response to that disappointment has made a difference in many lives.

Doc began an over two-decade quest to bring 77th veterans together. Beginning in August 1987, Bosma began using directory assistance, letters, alumni association directories, magazine notices and newspapers across the country to track down about five hundred 1/77th vets in the first year, spending over a thousand dollars of his own money in the process.

The first reunion of what was then the 1/77th Artillery Vietnam Veterans Association was on Veterans Day in St. Louis, Mo in 1988. 78 veterans attended and the highlight was a walk in a Veterans Day parade with no banners or identifying signs. The parade walk was, according to Bosma, for the veterans' own benefit, and no public recognition or accolades were necessary. That parade and reunion set the tone - and the foundation – for many years of get togethers, and for thousands of 77th Artillery Regiment veterans to establish contact with each other, all through the efforts of Doc Bosma and his wife Joanie.

Through the years the Association has had reunions in Louisville, Ky; Columbus, Ga; Killeen, Tx; Lawton, Ok; and Colorado Springs, Colorado. Along the way, veterans from the 1st, 2nd, 4th, 5th, and 6th battalions of the 77th Artillery have sought out the 77th Artillery Association as a means of finding old friends and fellow vets.

In 1996, Doc Bosma established the award winning 77th Artillery Association website. The information posted there has been continuously available through the Internet since then. The popularity of the site is such that any search engine request for 77th Artillery will lead you to a first response of the associations 77fa.org address.

For over twenty years Doc and Joanie Bosma carried the full responsibility for the web site, reunion planning, and serving as a contact point for all the veterans of the 77th Artillery Association. Some former Pentagon officials have indicated that the presence of the 77th Artillery Association has influenced Army officials to keep battalions of the 77th Artillery Regiment active in an ever-changing military landscape. Doc also devoted a total of five years to getting the former 1/77th HQ building at Ft. Knox and Chervony Hall at Ft. Sill named after a highly decorated A/1/77 Vietnam veteran, Sgt. Eddie Chervony.

A great deal of gratitude and admiration is due Doc Bosma for laying the foundation of todays association that continues to provide a source for camaraderie and service to 77th Artillery Veterans. The Army continues to have two Battalions of the 77th Artillery Regiment on active duty and the Association roster identifies over 3000 veterans of the 77th – with much of this owed to the more than two decades of efforts of Doc and Joanie Bosma.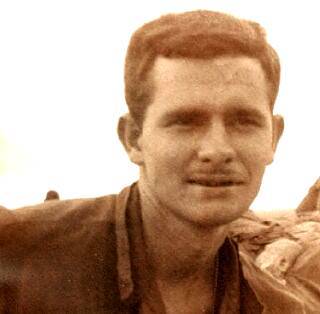 "Doc" Bosma 1968 Vietnam